Commercial Roofing
No matter what type of roofing style is specified, All American Exterior Solutions® has been delivering unprecedented quality since 1985. With the backing of major brands and awards, you can feel confident when All American Exterior Solutions® is on your jobsite.
Flat Roofing
Our team of highly skilled roofing professionals has experience with every type of project, from urban high rises to industrial plants and housing projects. Our decades of experience include new construction, tear-offs, replacements, renovations and overlays. We also provide ongoing inspection and maintenance programs to ensure the integrity of our work. All American is certified by the industry's top manufacturers as applicators of:
Single-ply EPDM
Built-up roofing / modified bitumen
Thermoplastics / CSPE / PVC
Waterproofing / Green Roofs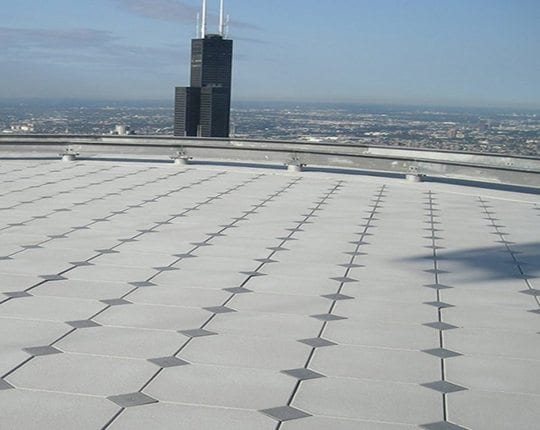 Green Roofing
When you need an ecologically sensitive alternative to standard gravel, shingle or tile roofing, our green roofs can protect the basic concrete integrity of the roof deck while providing a watertight and sustainable surface. There are a few different kinds of green roofs. Hot fluid applied, also a form of waterproofing, can provide a variety of vegetation from ground cover to small trees depending on the depths of the soil. Vegetated mats can be rolled out onto single-ply membranes and can contain short growing turfs and sedum. Vegetated tiles and trays are the quickest and simplest way to add a touch of green to your new roof or even to an existing roof. All American Exterior Solutions® is one of the few firms in the Chicago area certified in green roof installation. All roofs are LEED certified where required by code.
These hot fluid applied roofing systems include waterproofing protection in the form of a hot fluid-applied rubberized asphalt membrane, overlaid with polystyrene insulation to provide R-values in accordance with building codes. A drainage layer draws excess moisture away from the roof structure.
The top surface of our green roofs may include pavers, flagstone or other terracing materials. If you will be using vegetation on your top layer, a filter layer and root barrier are installed on the drainage layer to prevent roots from penetrating the waterproofing below. The surface is an engineered mixture of clean topsoil, compost and inorganic material.
Vegetated mats are a quick and cost effective method of obtaining instant vegetative coverage on your building's roof garden. Applied in a similar manner to laying sod out for a yard. A good quality of the mats is that the vegetation is already grown and instantaneously green, thus reducing the plant maintenance and waiting for the plants to grow.
Vegetated tiles and trays are the fastest and easiest way to achieve full vegetative coverage on a roof garden during the day of installation. The tiles and trays usually come in a rectangular shape and are laid out right on the roof membrane. These also eliminate plant maintenance because the plants are already fully grown. Removing the tiles and trays is just as easy as they are to install for roof maintenance underneath the green part of the roof system.
The primary ecological benefits of Green Roofs include:
The Reduction of Urban Heat Island Effect
An urban heat island (UHI) is a metropolitan area which is significantly warmer than its surroundings. As population centers grow in size from village to town to city, they tend to have a corresponding increase in average temperature, which is more often welcome in winter months than in the summertime. Not to be confused with global warming, scientists call this phenomenon the "urban heat island effect". Heat islands form as vegetation is replaced by asphalt and concrete for roads, buildings, and other structures necessary to accommodate growing populations. These surfaces absorb rather than reflect the sun's heat, causing surface temperatures and overall ambient temperatures to rise.
Natural Storm Water Management
Green roofs can reduce the volume of storm water run-off, delay peak discharge, extend the roof lifecycle, and cool and filter the run-off compared with a conventional roof. Replicating some of the natural systems and processes that would otherwise be lost in creating a building, green roofs provide a way for buildings to demonstrate ecological responsibility in a tactile, understandable way to building visitors and occupants. (Roofing Contractor Magazine, Apr 2007)

Provide Insect and Bird Habitats
Filter Airborne Pollutants
Provide a Positive Image for Ecological Design
Durability
Green Roofs typically last longer than conventional ones. A conventional roof might last 20 years, while a green roof will survive 40 to 50 years. That`s because the plants and soil protect the waterproofing from ultraviolet rays and temperature fluctuations that cause cracks.(Waterproof magazine, winter 2008)
Energy Efficiency and Acoustical Comfort
The soil and plants on a green roof add insulation, increase energy efficiency, and absorb sound. Field studies in Ottawa, Canada, found that a 6-inch-thick green roof reduced heat gains by 95% and heat losses by 26%.
Occupant Well Being
Studies in Europe show that workers in green offices are happier, more productive, absent less often, and stay with the company longer. The building owners, in turn, are able to charge more for space.(Waterproof magazine, winter 2008).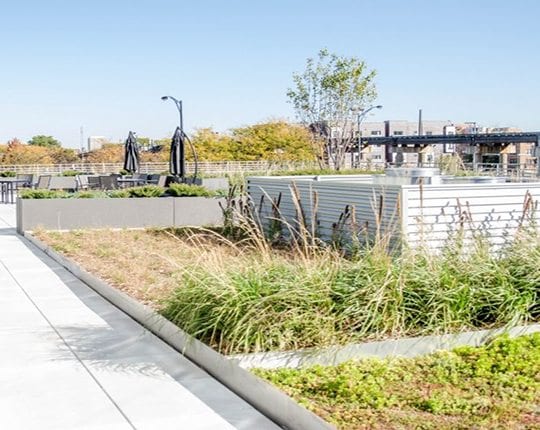 Metal Roofing
All American Exterior Solutions® has performed numerous architectural and structural metal roof installations in Chicago and Indiana for schools, shopping and retail outlets. These metal roofs are maintenance free with weather tightness and finish warranties when installed by our manufacturer-approved crews. Most of our metal roofing is able to meet LEED, EnergyStar®, and cool metal roof certifications. Metal roofs are offered in a variety of materials, which include aluminum, steel, stainless steel, copper, zinc, etc. Many profiles of metal roofing are available through our manufacturers. A few examples of our metal roofing include:
Standing Seam Roofing
Flat Seam Roofing
Corrugated Metal Roofing
Curved Metal Roofing
Insulated Panel Metal Roofing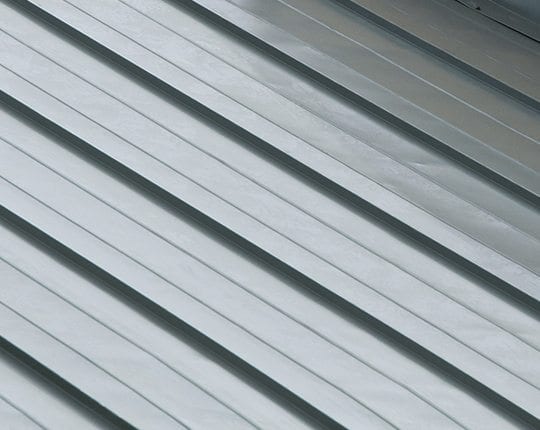 Shingle Roofing
All American Exterior Solutions® offers a wide range of roof shingle installation options for your commercial or residential property. The shingles we use are durable, resistant, and of the highest quality. And, because of the large variety of styles and designs we offer, you can be sure you'll find one that is to your liking. So whether you need to install new shingles on your roof or replace the ones you have now due to any type of damage or decay, you can trust All American's 40+ years of roof installation and repair experience to do a beautiful job on your roof.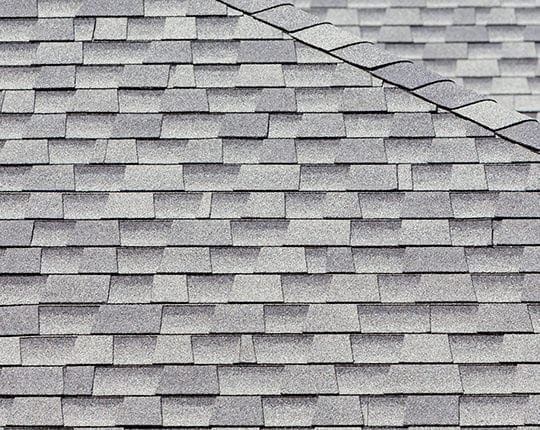 View Gallery